I create meaningful connections between people, products and businesses.
Hi, I'm Batul!
A Digital Marketing Manager, Strategist and aspiring entrepreneur from Germany.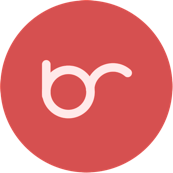 How I do that
I have a genuine interest in people.
I listen carefully and ask a lot of questions to develop a better understanding of businesses, their products and target groups.
I share my knowledge.
I want to establish a partnership with my clients. I explain my process and what it is that I am doing. This creates valuable and long-lasting solutions instead of short-time remedies.
I am an analytical decision maker.
I use data in a very practical way to answer questions and make informed decisions. I try not to over-analyze things but to get enough information to plan the next step.
My values
Accountability
If I tell you that I take care of things, you can rely on me and forget about it until I come back with results. Sometimes things can go wrong. And when they do, I will let you know as soon as possible to figure out a new plan.
Trust
I believe that good things happen if I trust the people around me and they can trust me as well. It's the basis of all relationships in my life, personal and professional.
Positivity
I laugh a lot and sometimes a bit loud. Occasionally people turn their heads. I don't mind. I love to be positive and integrate my energy into my work.
Authenticity
I won't pretend to be who I am not and neither should you. I like to show up at work like the person I am.